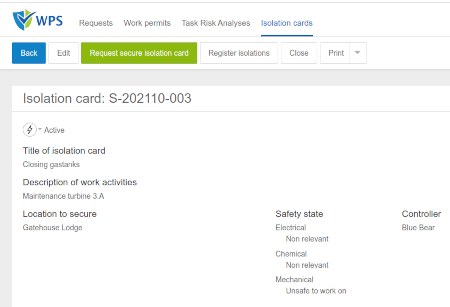 The first is that in the requesting phase it is now possible to have co-signing carried out and not only when the request hase become a permit.
Teh second development is that co-signers can now also create and change isolation cards.
These 2 developments make WPS even more flexible and more applicable in multiple industries.