The interactive map generates a complete overview of all permit requests, work permits and isolations (LOTO). See in a single overview where work is in progress or will take place. The map functionality supports the ability to display multiple floors separately. There is also support for multiple maps and production locations. The map is dynamic and is kept up to date automatically and can be used on any device and any platform.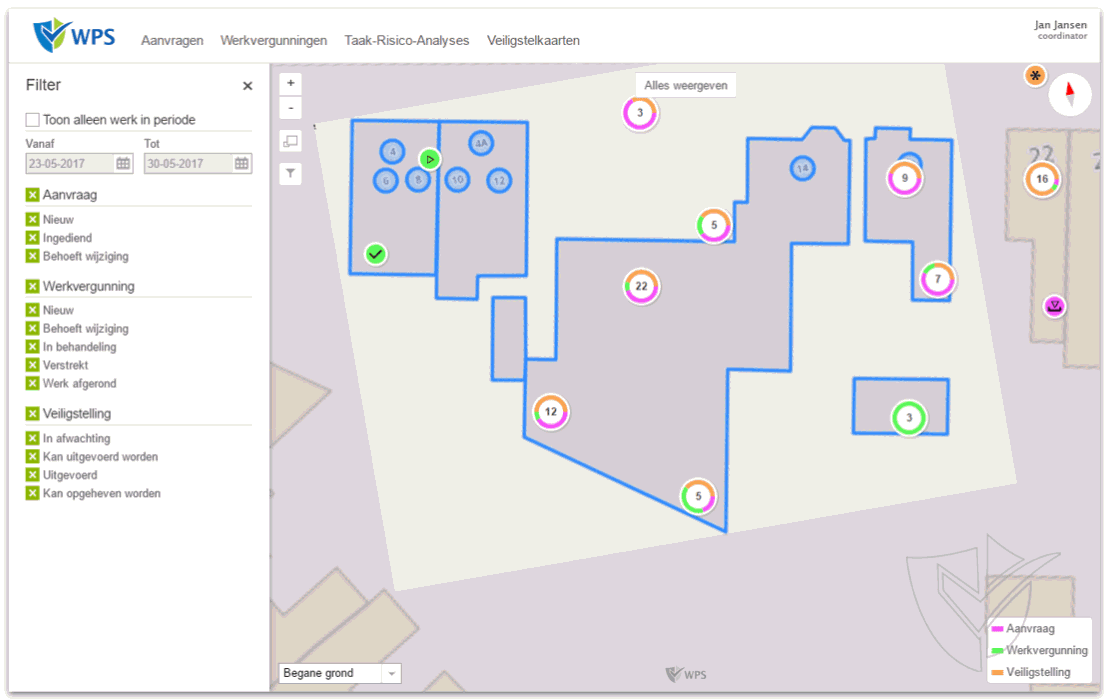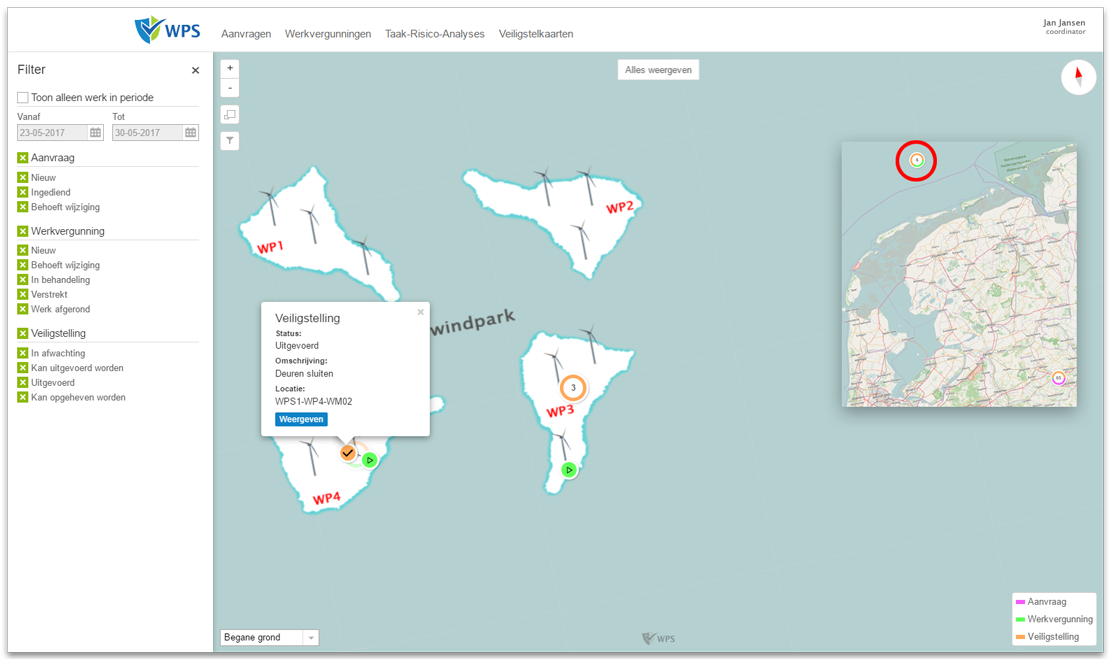 Floor plan or geographical map
There is no need to choose one or the other. This functionality offers the ability to combine floor plans with the geographic map. All buildings, floors, spaces, levels and parts can be positioned very accurately.
Manage environment
It is possible as an admin user to upload floor plans and to set up all the buildings, spaces and parts. Each component can be positioned up to the square centimeter. When there are multiple floors in a location, different floor plans can be uploaded.
Filters and information
Determine using the filters what information is important to see. Requests, work permits and isolations have their own color. Using the icon, the status can be read. Click on an icon for more relevant information. Then click 'View' for more information.
On each device the same possibilities
At the office or in the field, on each device the same functionalities are an indispensable convenience to work safely and accurately when view the latest situation or enter a status adjustment. The interactive map also works on a mobile or tablet identical to a computer.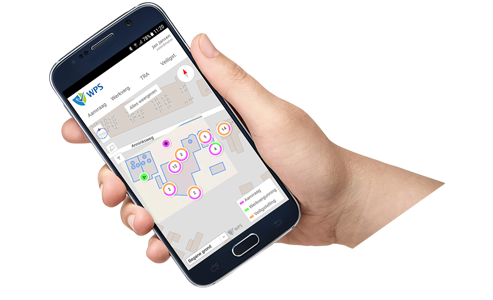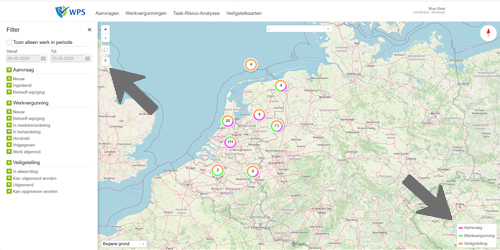 Filters
There are 2 different filter options. Bottom right is the quick filter with which a quick selection of the applications, workpermits and safeguards can be made. At the top left is a filter icon. Click on this icon to open the filter menu on the left. The filter menu lists all active statuses of the entities. A date range can also be specified within which active entities.
This way, each user can make their own settings of what is important to view.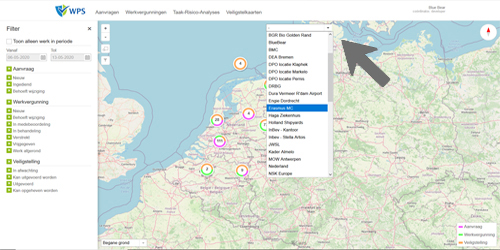 Permit status map areas
If multiple geographic locations are defined in WPS, areas can be created where the system will move the map directly and zoom in without the user moving the map manually or zooming in manually. Status map areas can display a large area or a detail on a map. The status card areas created are the same for all users.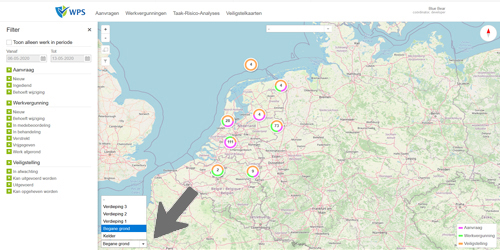 Floors
The status map module has a geographic map as a background. On this geographic map, floor plans can be superimposed, creating floors. The default view shows all entities on all floors. For a specific floor view, a selection must be made of a floot.
In the two images below, maps have been incorporated in combination with the geographical map. Only showing floor plans is also possible.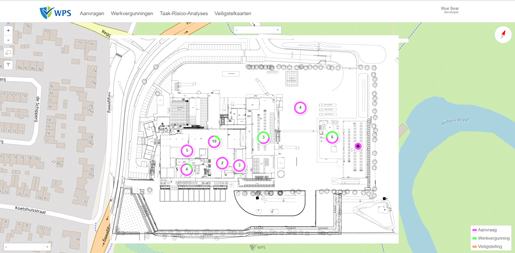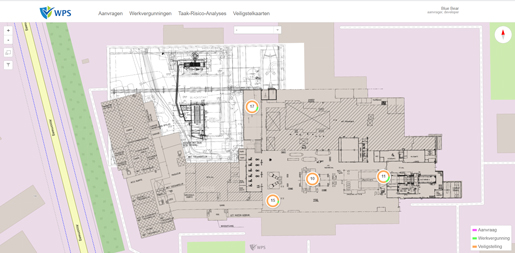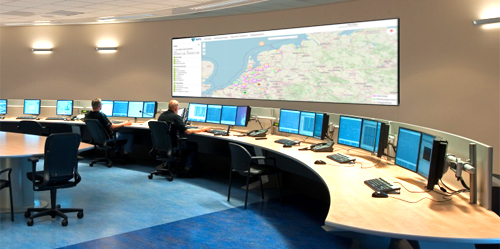 Multiple screens
WPS is a web based application. This allows different parts to be shown in multiple browser tabs or browser windows. Having multiple displays gives flexibility and great ease of use.
Organizations display the status map at strategic points in buildings on screens so that everyone can see where work is in progress. This contributes to safety and involvement.