The interactive map generates a complete overview of all permit requests, work permits and isolations (LOTO). See in a single overview where work is in progress or will take place. The map functionality supports the ability to display multiple floors separately. There is also support for multiple maps and production locations. The map is dynamic and is kept up to date automatically and can be used on any device and any platform.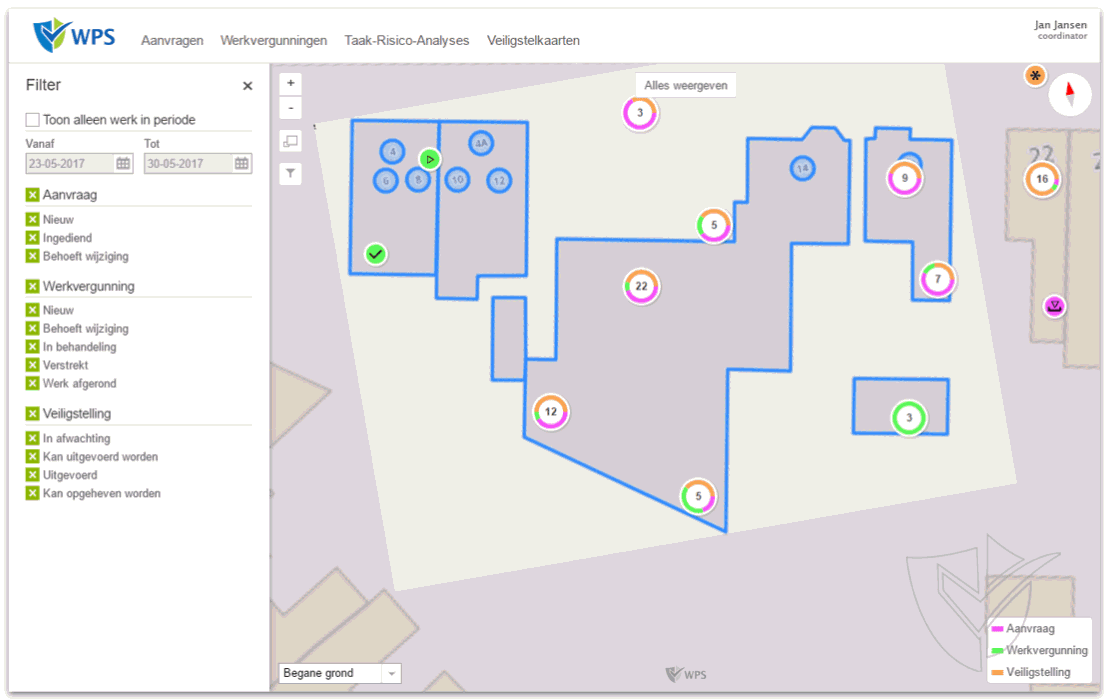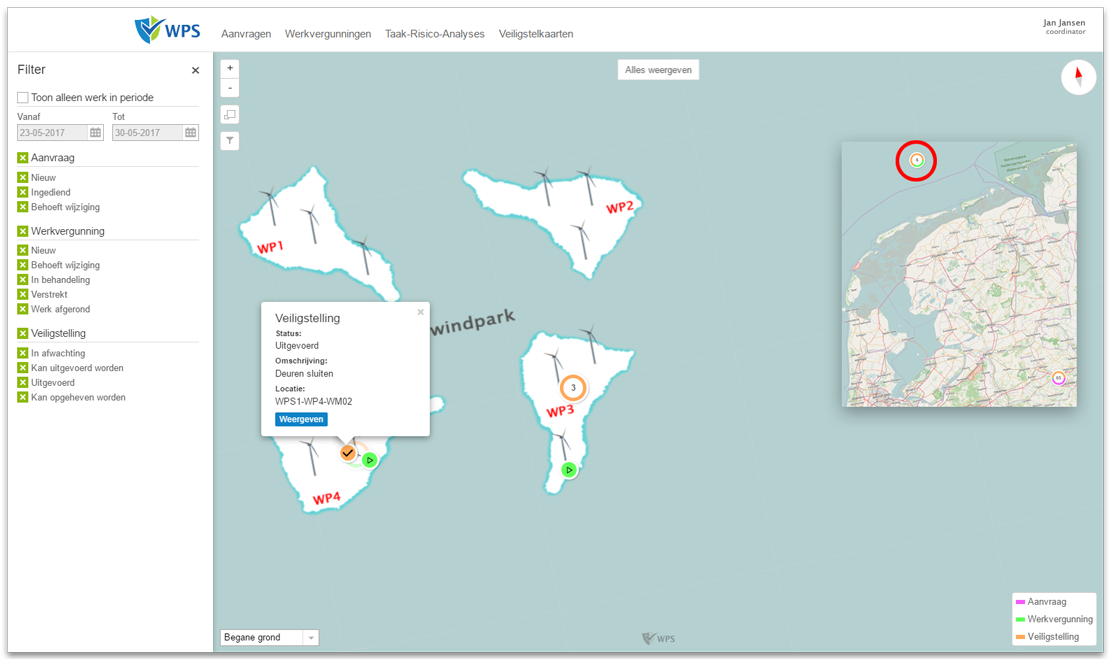 Floor plan or geographical map
There is no need to choose one or the other. This functionality offers the ability to combine floor plans with the geographic map. All buildings, floors, spaces, levels and parts can be positioned very accurately.
Manage environment
It is possible as an admin user to upload floor plans and to set up all the buildings, spaces and parts. Each component can be positioned up to the square centimeter. When there are multiple floors in a location, different floor plans can be uploaded.
Filters and information
Determine using the filters what information is important to see. Requests, work permits and isolations have their own color. Using the icon, the status can be read. Click on an icon for more relevant information. Then click 'View' for more information.
On each device the same possibilities
At the office or in the field, on each device the same functionalities are an indispensable convenience to work safely and accurately when view the latest situation or enter a status adjustment. The interactive map also works on a mobile or tablet identical to a computer.